Acts Kids
Acts Kids is a place for all children to meet, learn, play and experience
the wonderful love of God personally. There are 3 groups,
one for the Juniors (Age 2-4), the Intermediates (Age 5-8), and the Seniors (Age 9-12).
Kids can expect exciting Biblical lessons, games, friendly teachers,
and a caring community to flourish in.
Come join us and find out more today!
Real Stories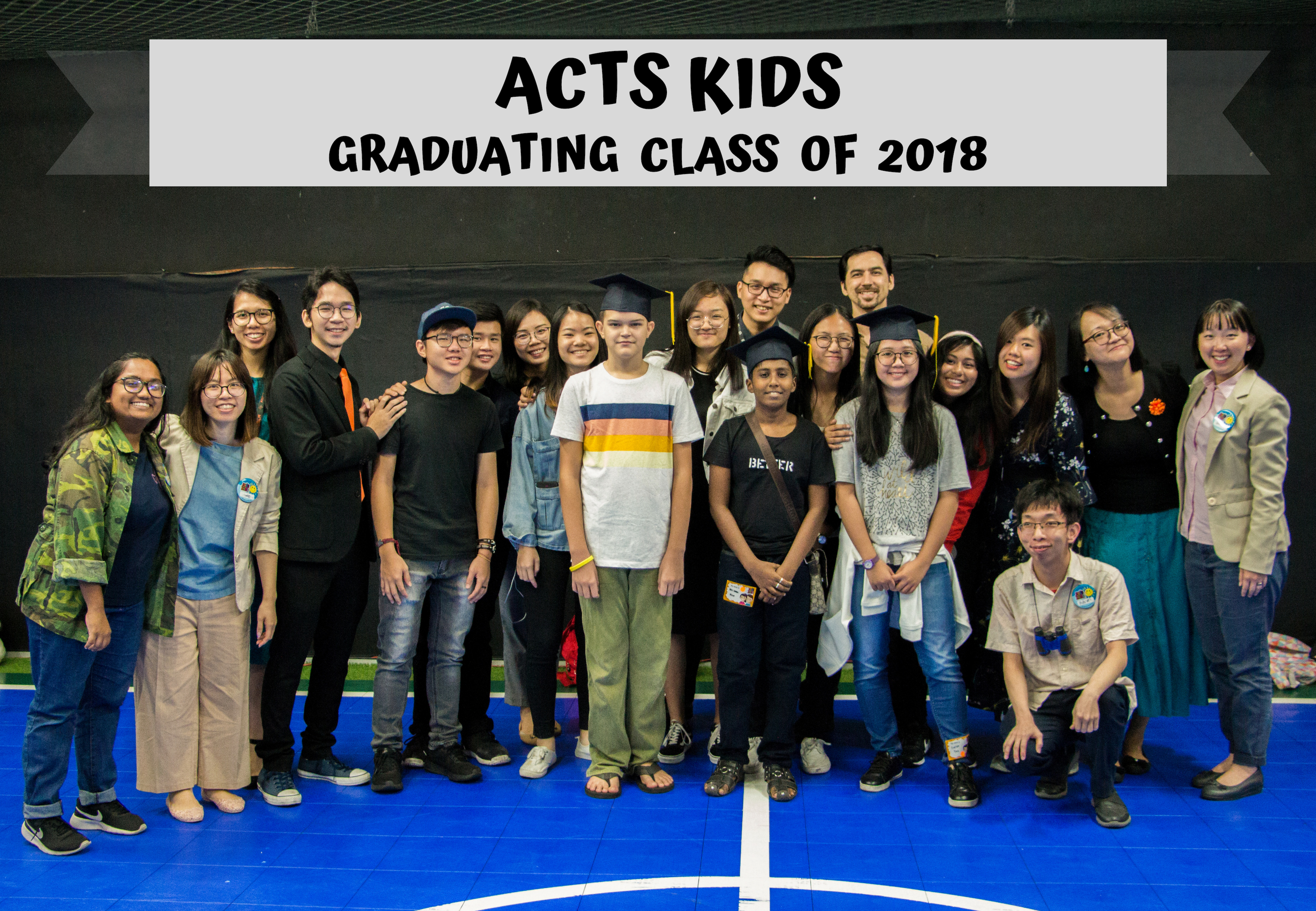 Congratulations Acts Kids graduating class of 2018!
You guys have been amazing and we wish you greater adventures
as you embark on a new journey in Acts Teens.
We will miss all of you. Take care and God Bless!
Explore Stories
Interested in joining Acts Kids?
We hold Acts Kids sessions every Sunday for our services below. Simply tell an Acts Kids teacher and they will guide you on what you'll have to do!